OK, so it's finally happening. After all that bragging and boasting on the phone the time has arrived to show off the brilliant UAE capital to all our friends and family.
There is a lot to consider as we prepare to play tour guide in the city; never fear, though, there is so much to be proud of in our amazing emirate and enough activities to fill a lifetime of holidays. The hardest thing might be deciding what not to do. Let's embrace our visitors and treat them to an unforgettable getaway – Abu Dhabi style.
Whether you're here on holiday, you're new to the country or you've been here a while, your time in Abu Dhabi still requires some careful planning. There's just so much to do here you can't possibly experience absolutely everything that's cool about this city in only seven days. So to help you make the most of your stay, here are our top tips for the perfect week in the capital.
Day 1 - Corniche, Emirates Palace and Heritage village
Let's start the day by enjoying a scenic stroll through the Corniche. The Corniche is one of the most beautiful stretches in the UAE, made up of an eye-catching 8 km of manicured waterfront lined with cute cafes, play areas and an award-winning beachfront. Part of the appeal of a holiday in Abu Dhabi is the lovely weather, so why not kick off your week with a good old-fashioned sunbathing session? The city has so many brilliant beaches to choose from, but the huge Corniche is a great place to start. It doesn't cost a single dirham to access and the pathway to of the Corniche Park are perfect for jogging, walking or cycling on. It boasts a huge inflatable waterpark, an outdoor gym, yoga classes and loads of food trucks.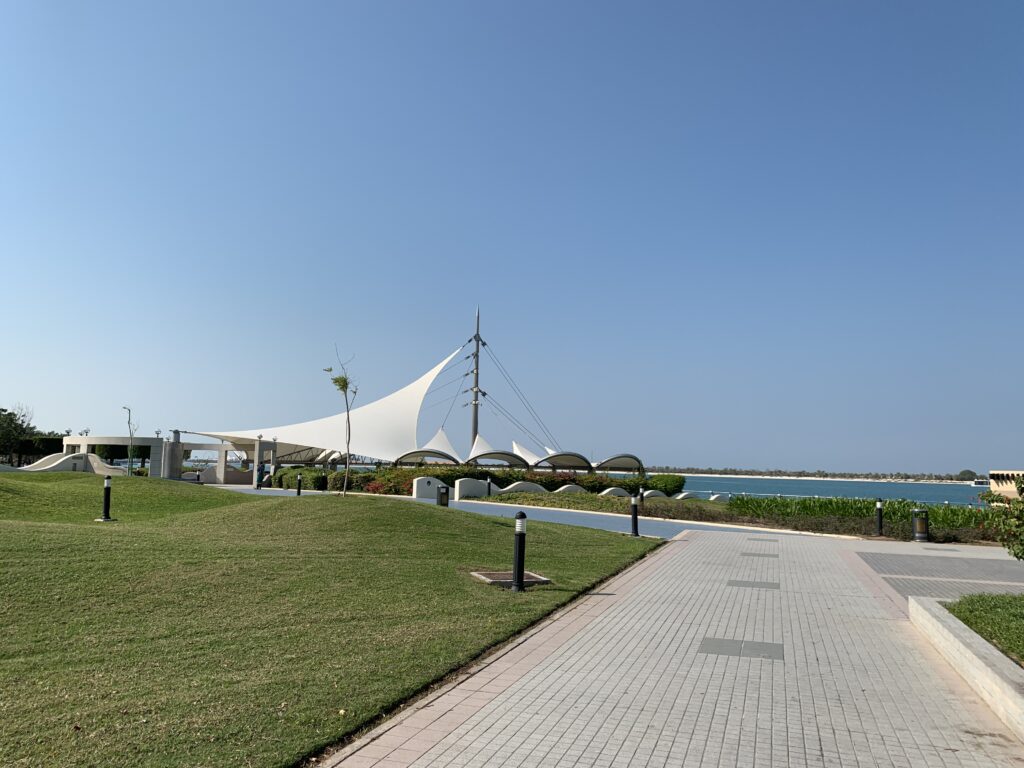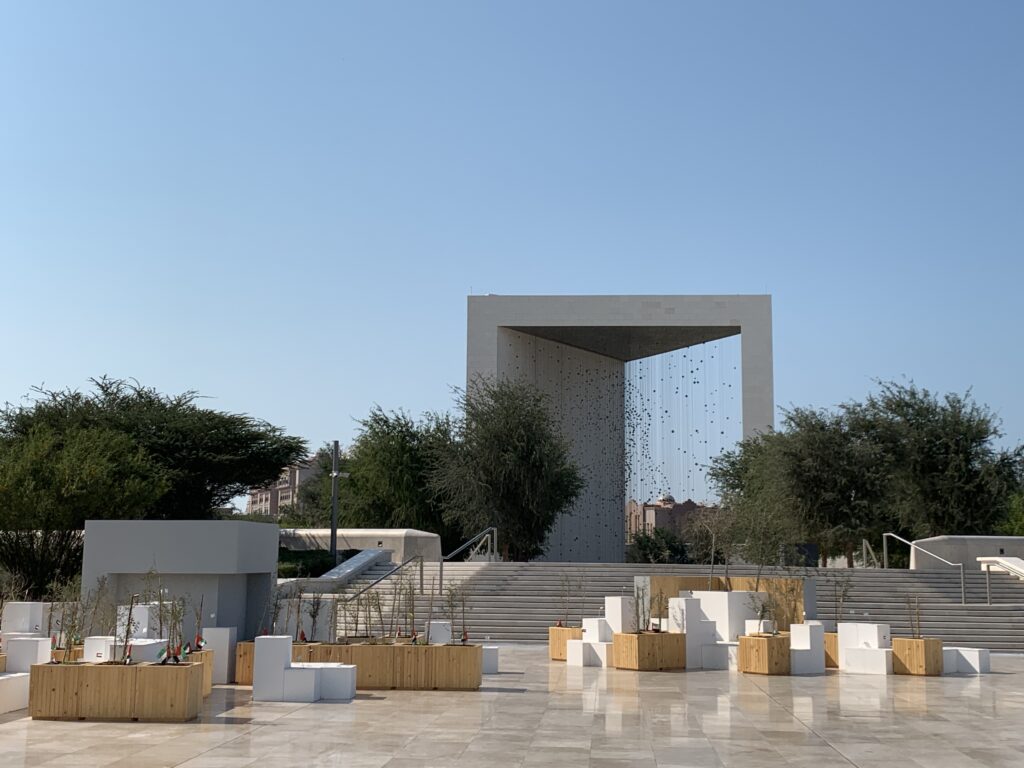 While walking along the Corniche it's impossible to miss the Founder's memorial is a permanent tribute of the late Sheikh Zayed bin Sultan Al Nahyan, the founding father of the UAE and a great place to learn about him through art, nature, words, stories and multimedia experiences. The centerpiece of the memorial is a public artwork named The Constellation, a dynamic 3D portrait of Zayed that can be experienced differently from around the city.
From the end of the Corniche, a 5 minutes walk will take you to Emirates Palace, possibly the most opulent of Abu Dhabi's hotels. It's worth a visit just to see the beautiful building and amazing grounds. But if you can keep a couple of hours free in your afternoon for the most majestic, gasp-inducing of afternoon tea experiences, make a royal appointment at Emirates Palace. The Royal Afternoon Tea Affair is a step above the usual cucumber sandwich fare, too, with luxurious bites such as 24k gold-crusted salmon sandwiches on pumpernickel bread, king crab on brioche, plus freshly baked scones and decadent dessert.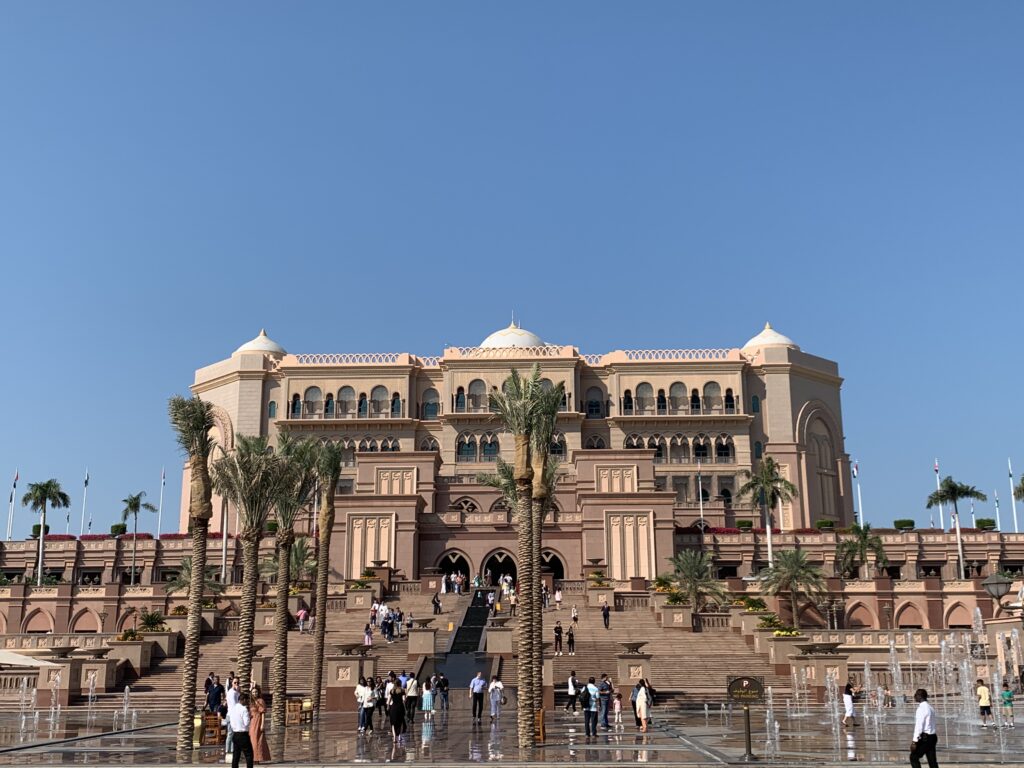 With your belly full, take a taxi to  the Heritage Village fora blast with the past. Embracing the vibrant, progressive and thoroughly modern Abu Dhabi is brilliant, but it is nice to take a glimpse into the past now and again, too. Modern-day Abu Dhabi is glitzy, lively and buzzing with excitement. But it's fascinating to see what it was like before it was transformed into the bustling metropolis that it is today. You can retrace the steps of the emirate of a bygone era at Heritage Village, a faithful reconstruction of a traditional oasis on the Corniche breakwater. Replicating everyday life in the pre-oil era of the UAE, this walled complex contains a fort (used to repel invaders from the sea), a souk (for trading goats and other goods), and a mosque. Check out the open museum to get up close with traditional aspects of the desert way of life, from a goat's hair tent to a campfire with coffee pots. Visitors can also get a first-hand look at a series of workshop where craftsmen showcase skills such as metalwork, glass blowing, pottery, weaving, spinning and pottery before picking up mementos at the spice shop, which offers a wide range of dried herbs, handmade soaps and treasured trinkets. This is a fun way of learning about the history of the city, and it doesn't cost a thing.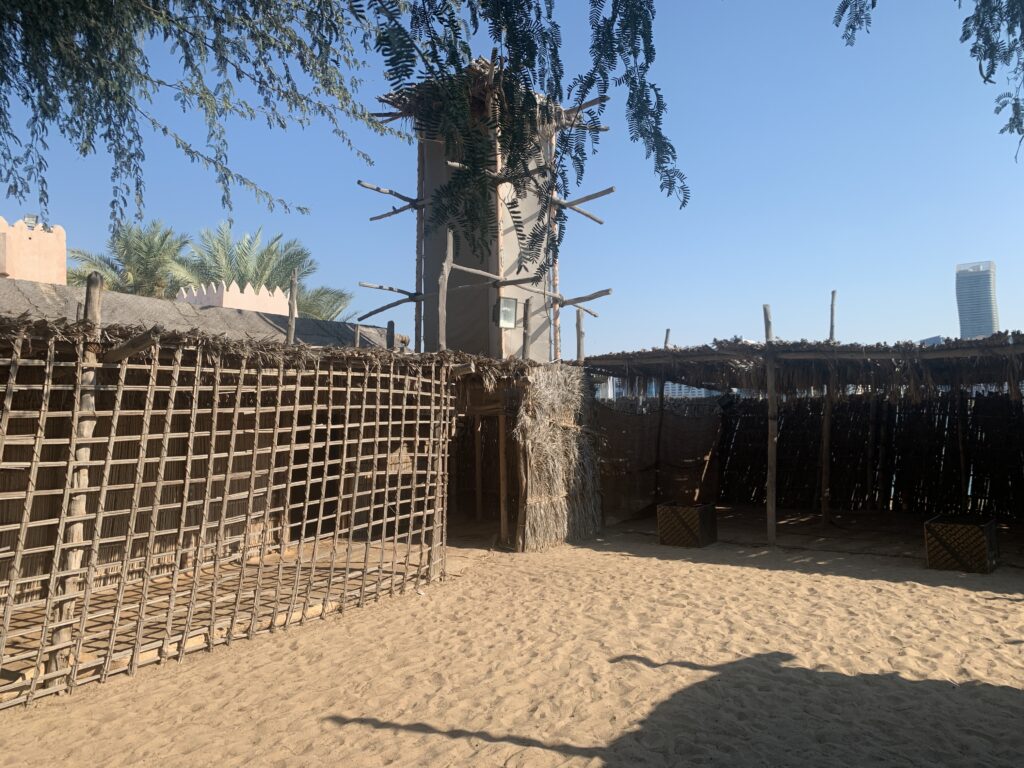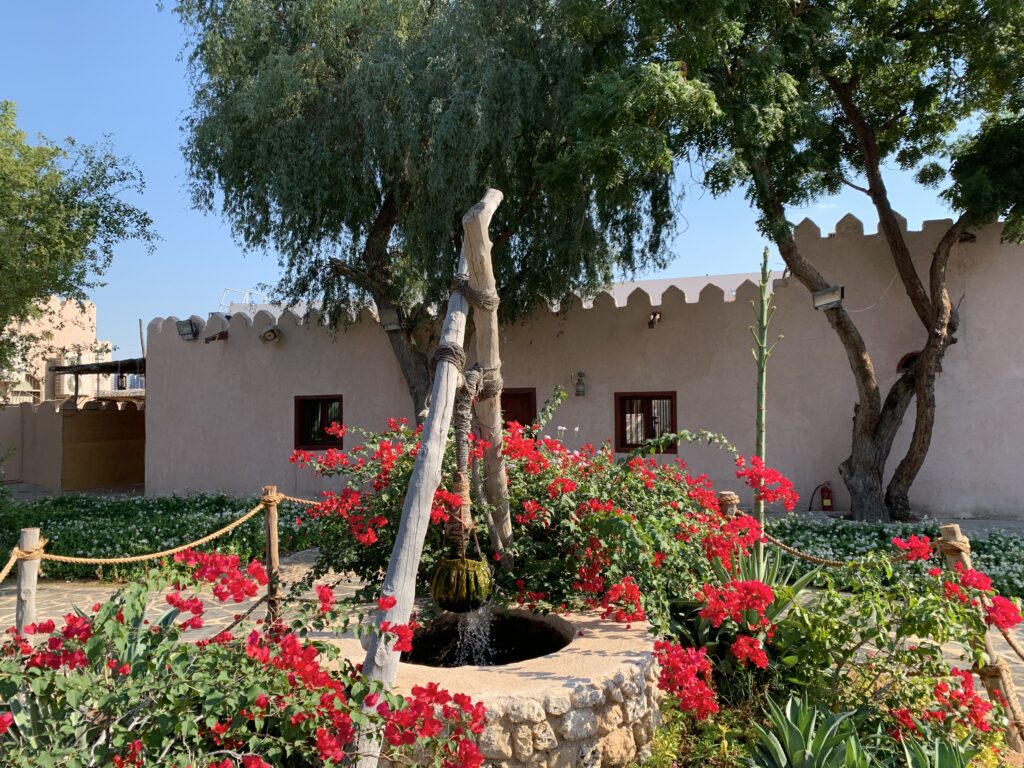 Day 2 - Louvre, Manarat, Mangroves national park
Since opening in November 2017, the Louvre Abu Dhabi has been named one of the Seven Urban Wonders of the World. This dream development that was more than a decade in the making has proved well worth the wait. The structure of the museum really is beautiful. Before you even start to examine the amazing objects that are housed inside, you'll be totally wowed by the building. Designed by French architect Jean Nouvel, this is the kind of building that was made for Instagram. The Rain of Lightroof is made from thousands of metal stars, and when the sun filters through the gaps, the effect is absolutely stunning. Just walking around the promenade, looking out over the water and photographing the cool tree statue and other striking piecese of art is a brilliant experience on its own. Then when you get inside, the collection of more than 900 incredible artworks and artefacts is out-of-this-world amazing. The landmark venue is home to hundreds of incredible works of art, spanning centuries and civilizations, from artistic visionaries such as Van Gogh and Andy Warhol to Leonardo da Vinci.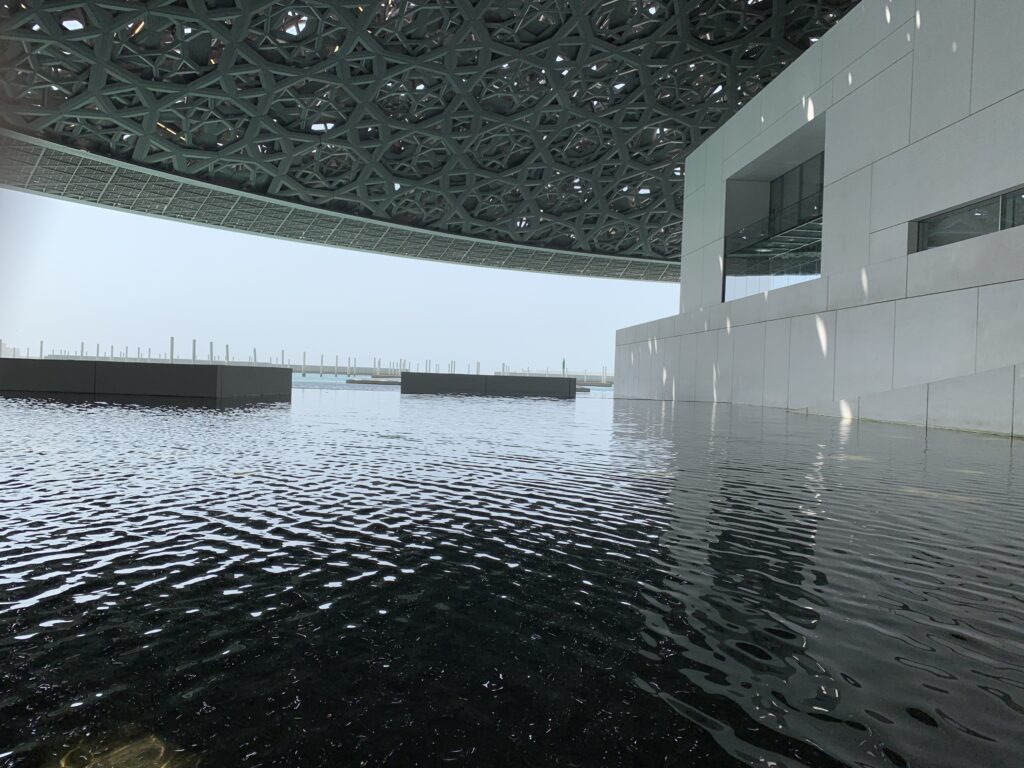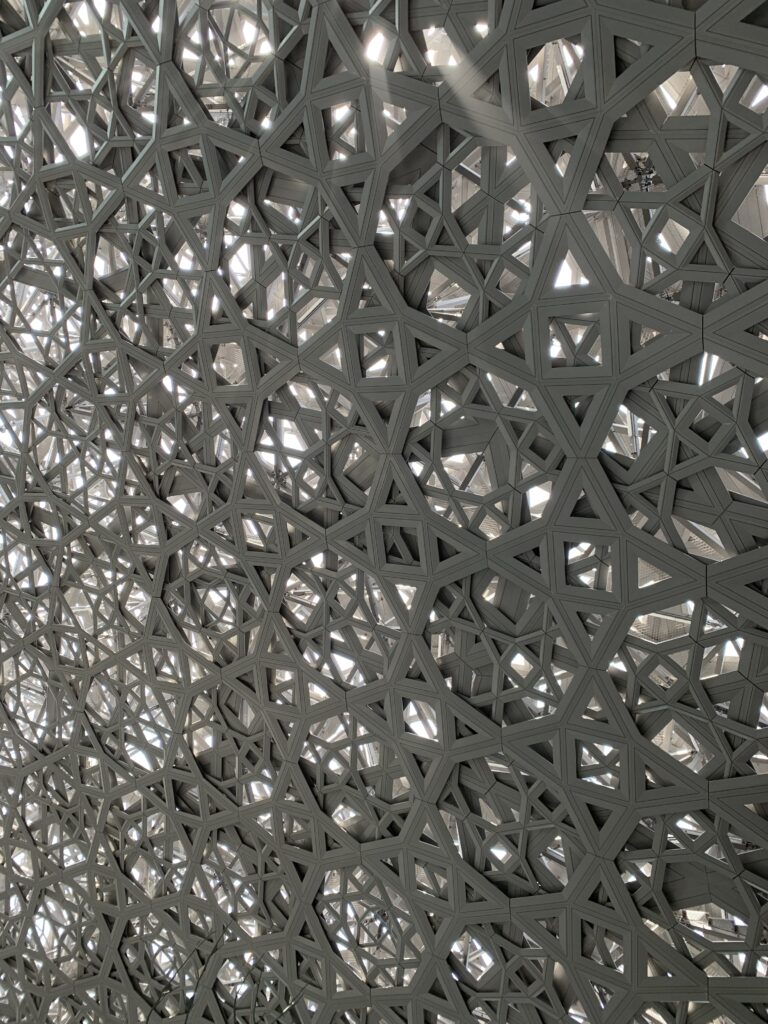 However, Louvre Abu Dhabi is not he sole artistic hub of Saadiyat Island. A short taxi ride will take you to Manarat Al Saadiyat. There's always so much going on at this arty hub. Whether you're into music, cinema. Art, or just want to work on your own creative skills, you'll find something to capture your interest at Manarat Al Saddiyat. This establishment was the first piece in the Saadiyat Cultural district jigsaw, and its program is always full of workshop, gigs, art fairs and other special events. Head to the drop-in studio to have a go at creating your own work of art for 30 dirhams. All the materials are provided and art instructors are on hand to offer inspiration. Meanwhile, the Cinema Space is a legendary Abu Dhabi institution. Free screenings of restored classics and contemporary world films are shown every Monday and Saturday.
Before you arrived in Abu Dhabi, you might have imagined that it was a place made up entirely of skyscrapers and sand. But many people don't realize the city is home to so many areas  of natural beauty as well. The Mangrove National Park contains thousands  of mangrove trees and a huge variety of wildlife. There are still plenty of gorgeous views of the lush mangroves to take in, but you won't see them at such sedate pace from the land. A taxi ride from Saadiyat to downtown Abu Dhabi will take you to the Mangroves Anantara hotel where you can rent a kayak to explore the natural park. Have yourself an "oar-some" time by picking up a paddle and taking to the azure waters for a fine kayaking session. There aren't many better ways to explore the vast mangrove forests, and you can even journey to some of the emirates vast network of idyllic islands while doing so.
Although you can still see the towering buildings of the Downtown area from the water, it feels far removed from all the hustle and bustle of the city. Head here a few hours before sunset and hire yourself a couple of kayaks. Then you are free to explore the waterways between the trees, hunt for wildlife and rest on the secluded beaches at your leisure. Afterwards you can grab a coffee from one of the many food outlets along Eastern Mangroves Promenade, then sit back and relax as you watch the sun go down.
Take a tour of the Sheikh Zayed Grand Mosque. Mere words cannot do this magnificent landmark justice. Put simply, it is an awe-inspiring architectural marvel that you must visit. Voted the world's second favorite landmark (ranking above iconic tourist attractions such as the Taj Mahal and the Sydney Opera House), the gleaming white structure boasts 82 domes, the world's largest hand-woven carpet and a chandelier bedded with one million crystals. Free guided tours are held during the week, with knowledgeable staff on hand to answer questions and boost your understanding of Islamic culture. The bold vision of His Highness Sheikh Zayed bin Sultan Al Nayhan is a fitting legacy to his leadership.
The Sheikh Zayed Grand Mosque is one of the most important things to see while you are staying here in the capital. Just driving past it for the first time is enough to make your jaw drop. With countless gold-embellished white domes, it really is a beautiful creation (and one of the biggest of its type in the world). The structure can hold up to 40.000 people, and it was inspired by designs from Turkey, Morocco, Pakistand and Egypt. The iconic prayer hall holds the world's largest chandelier, and the experience of wandering bare foot around the immaculate passage ways is totally humbling.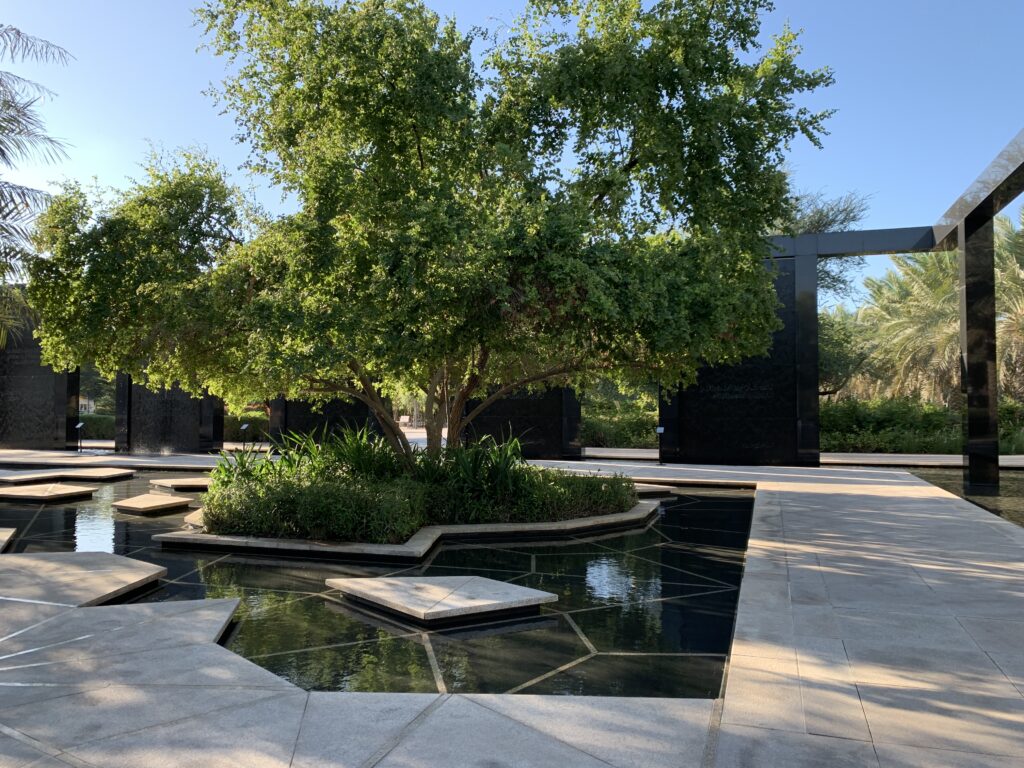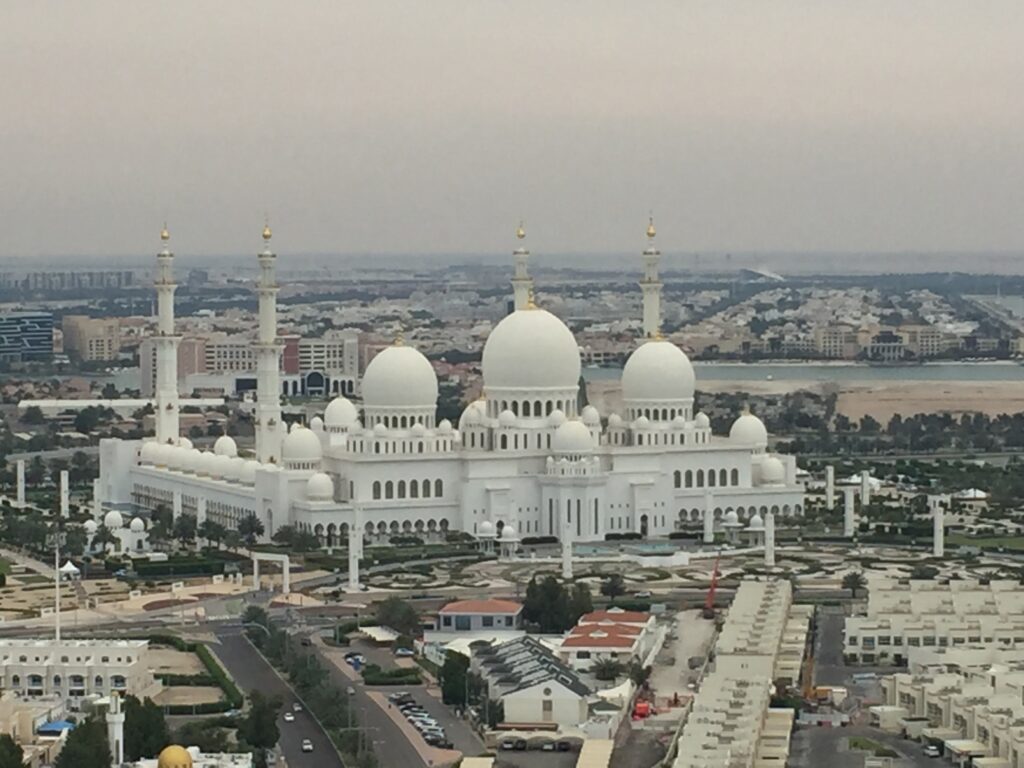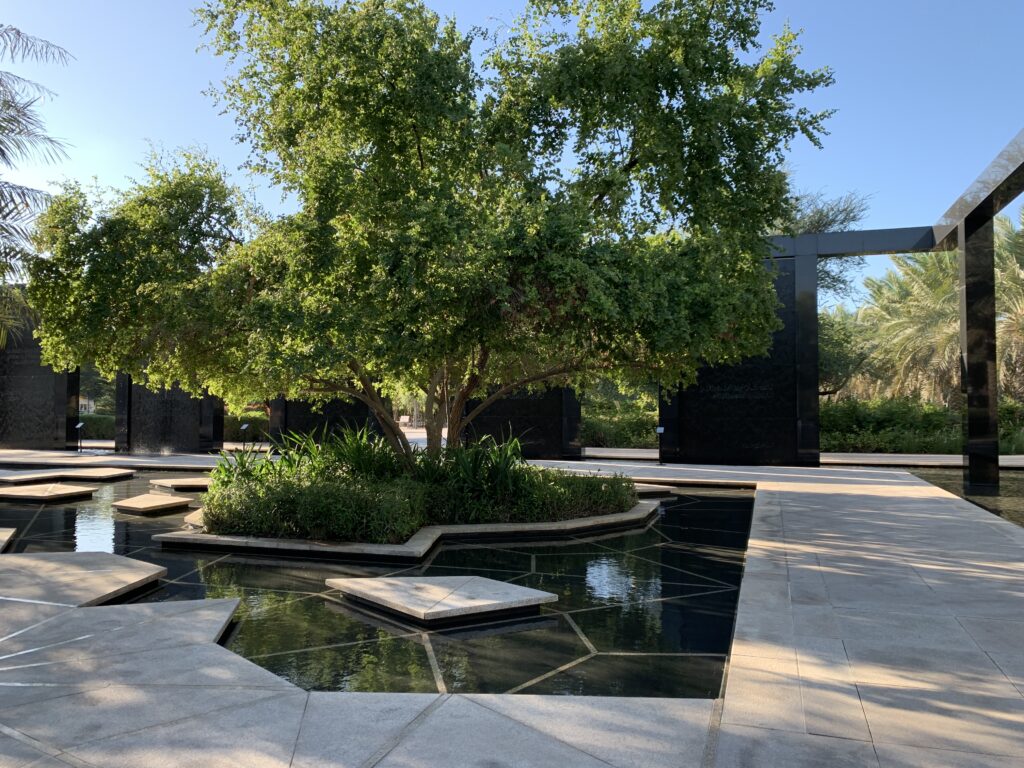 Stroll around Umm Al Emarat Park. Abu Dhabi is blessed with many picturesque green spaces and Umm Al Emarat Park in the Mushrif area is one of the best. One of the largest and oldest park in the city it is home to an animal barn, amphitheater, botanical garden, children's garden and many other wonderful features. Take a picnic, go for a jog or just enjoy walking around. On a Saturday afternoon, you can also experience the Ripe Market. This community event features more than 100 awesome stalls full of fruit, vegetables and other local produce. So whether it's fresh food you want or a little something to spruce your home, you can be sure the Ripe Market has the answer. But it's not all about splashing the cash, there's live music, entertainment, workshops and activities also on offer.