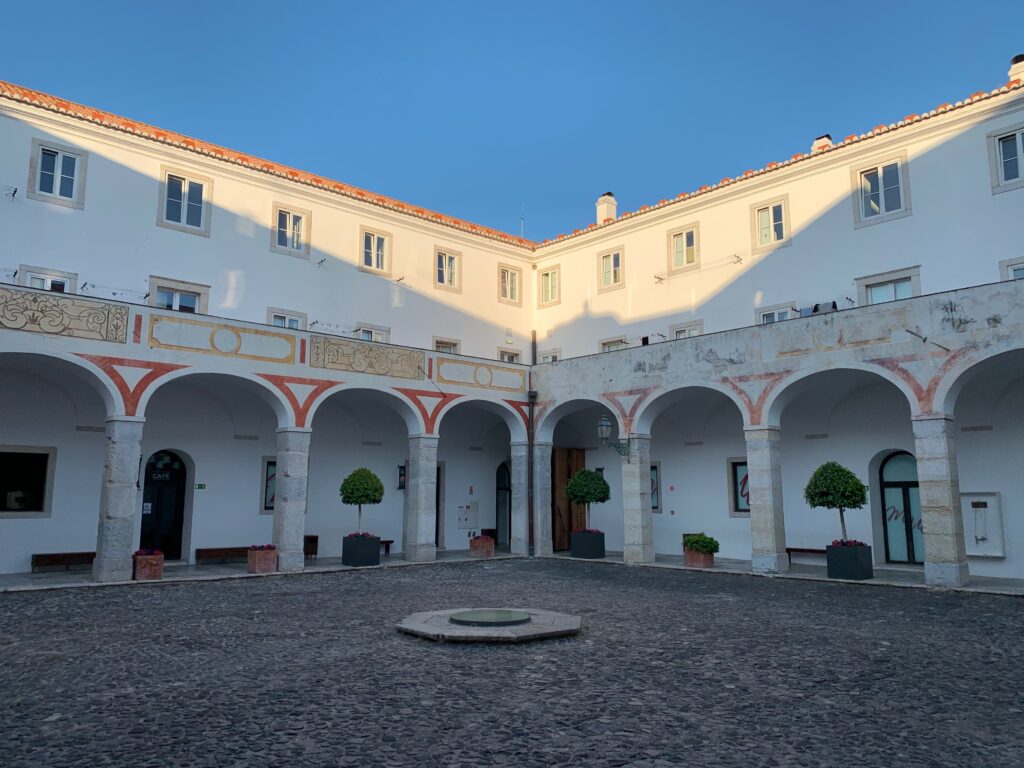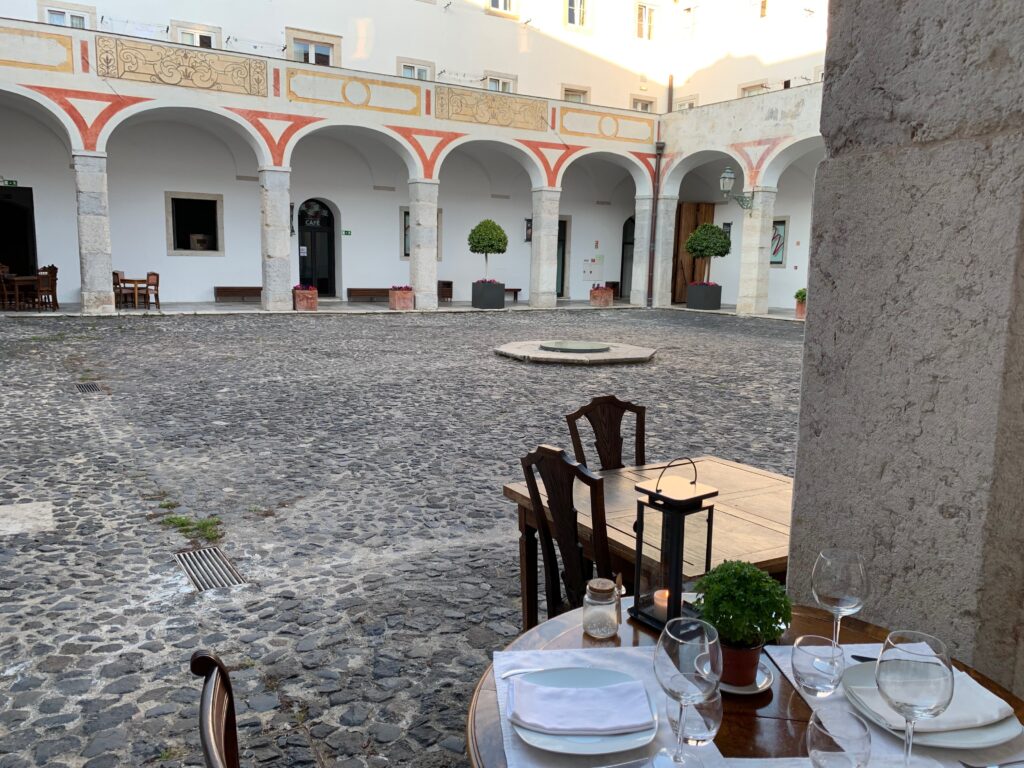 Its lovely location in a former convent dating back to 1653, the Convento das Bernardes, which has been carefully restored to its original 17th century splendor is just one of the trump cards of this Luso-Belgian restaurant. Chef Nuno Coelho's insistence on using seasonal ingredients is one reason why the cuisine at this historic and wonderfully beguiling restaurant is so highly regarded. Another is the fact that much of it is sourced locally. But what really sets A Travessa apart is Coelho's inventiveness in the kitchen. Diners here are treated to a menu of rare quality, a list of cuisine that melds traditional Portuguese cooking with the rich textured flavours of a northern European recipe book.
Meals begin with a selection of at least eight starters, including the restaurant's famous "black pork secrets" and scrambled egg with wild mushrooms. Meat mains are superb, and come accompanied by a selection of separately plated sides such as spinach and turnip purees and oven-baked potatoes. 
The interior is inviting and, on warm days, you can sit at tables set out in the old convent's courtyard. We went by taxy but if parking is a puzzle in the narrow streets of the old fishermen's neighborhood of Madragoa,  the restaurant has an arrangement with the Largo Vitorino Damásio car park in Santos (with transfer service, no fee). Call to be picked up in the restaurant's van.