ŞEHZADE CAG KEBABI – Istanbul
Hidden gem, delicious meat. This is a somewhat unique way of roasting directly over charcoal and wood, right in front of your eyes.
Order a çag kebap with a salad and yogurt and enjoy the thinly sliced, slightly crispy lamb meat on skewers served together with freshly made pancakes.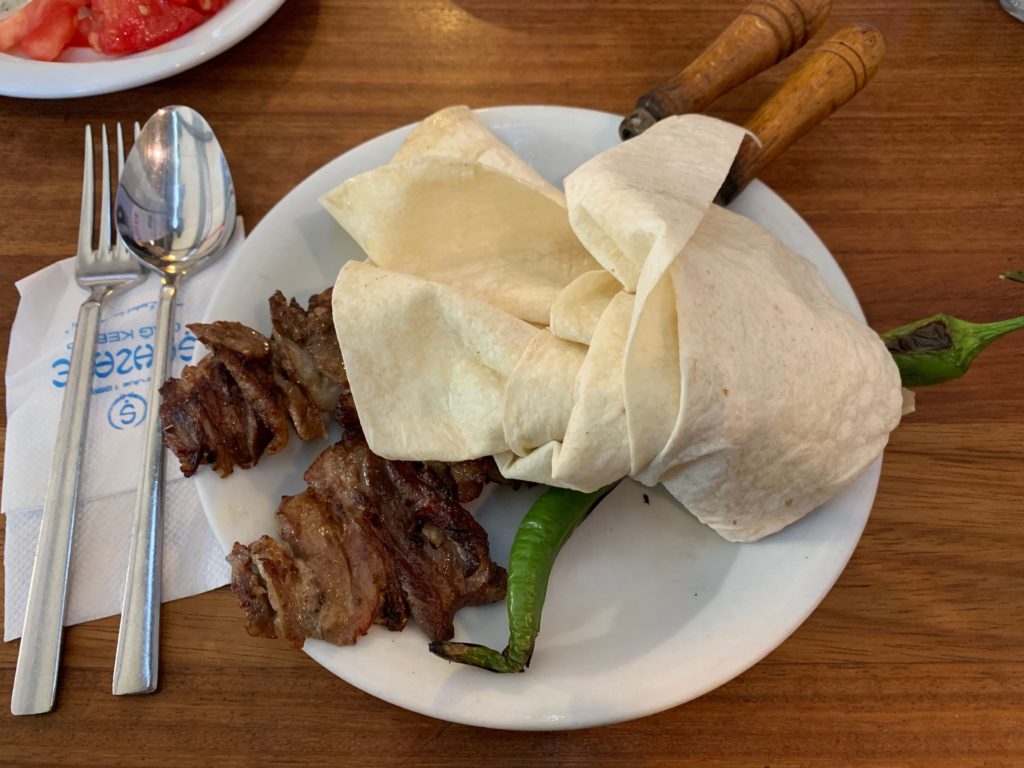 The place is not large. Some tables outside, some inside and there is an upper floor. Service is fast, people smiling and it is hygienic.
Don't expect to linger around in your post-meal bliss – it's a place with a lot of turnaround where people get served and leave fairly quickly. Fairly inexpensive.
☎ (212) 520-3361
Hocapaşa Sokak 6
🕖11-22
🚊