Our start of 2020 was in a farm, but not any farm, the Emirates Bio Farm! I had put my eyes on it for quite a while, checked their website, their farm tours, their events. Unfortunately it's not a quick drive from Abu Dhabi, so we kept postponing it forever. In the end we decided to book for the New Year brunch and tour! On the 1st of January we hit the road around 10, aiming to be there at 11.45, in time to sign up before our farm tour starting at 12. When you are almost there, the beautiful Omani mountains start appearing in front of you, then you reach the place and you can't believe how much greenery there can be in the middle of the desert.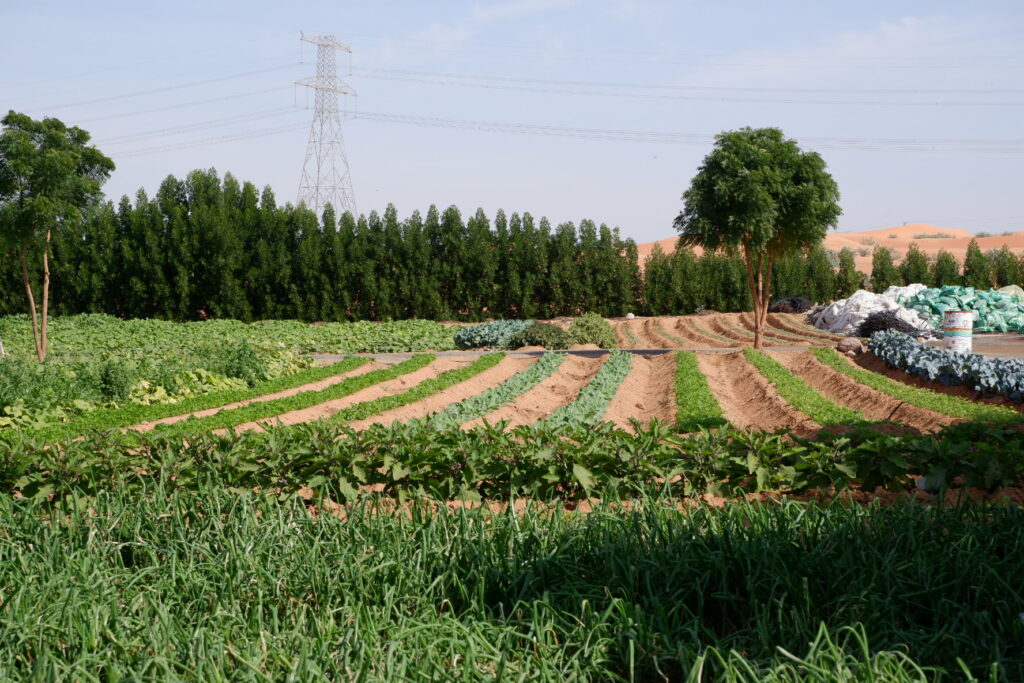 It's in fact the largest private organic farm in the UAE. It was established in 2016 on a 250,000 Sqm facility to continue the founding principles of advocating for environmental protection, health and well-being of all UAE residents – a guiding principle which they embrace from the teachings of sheikh Zayed Al Nahyan, the founding father of the UAE and an early champion of environmental protection.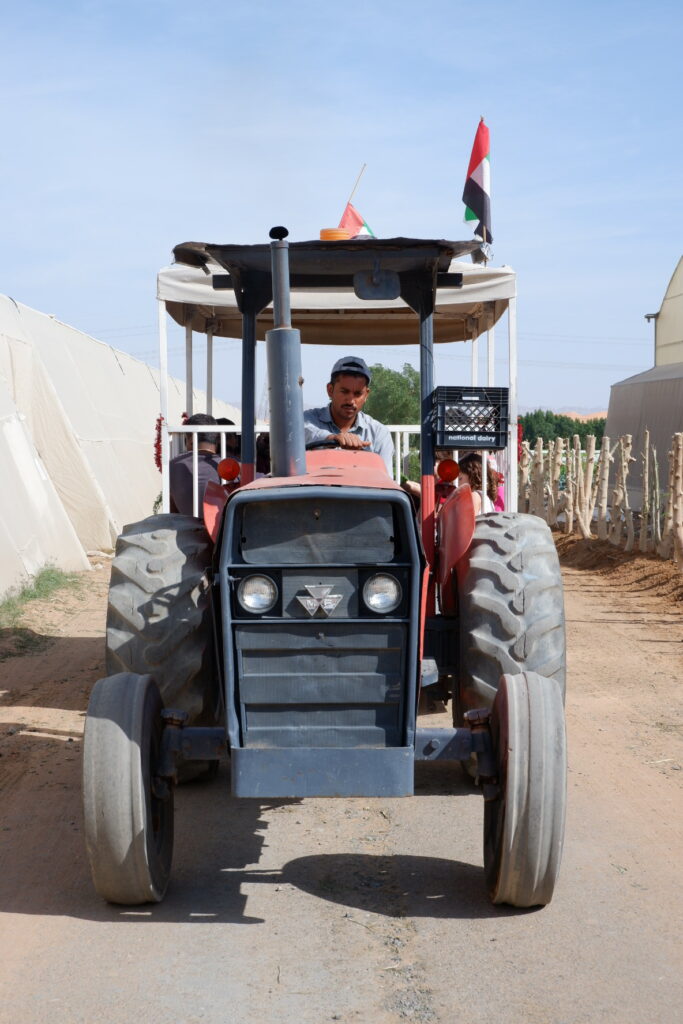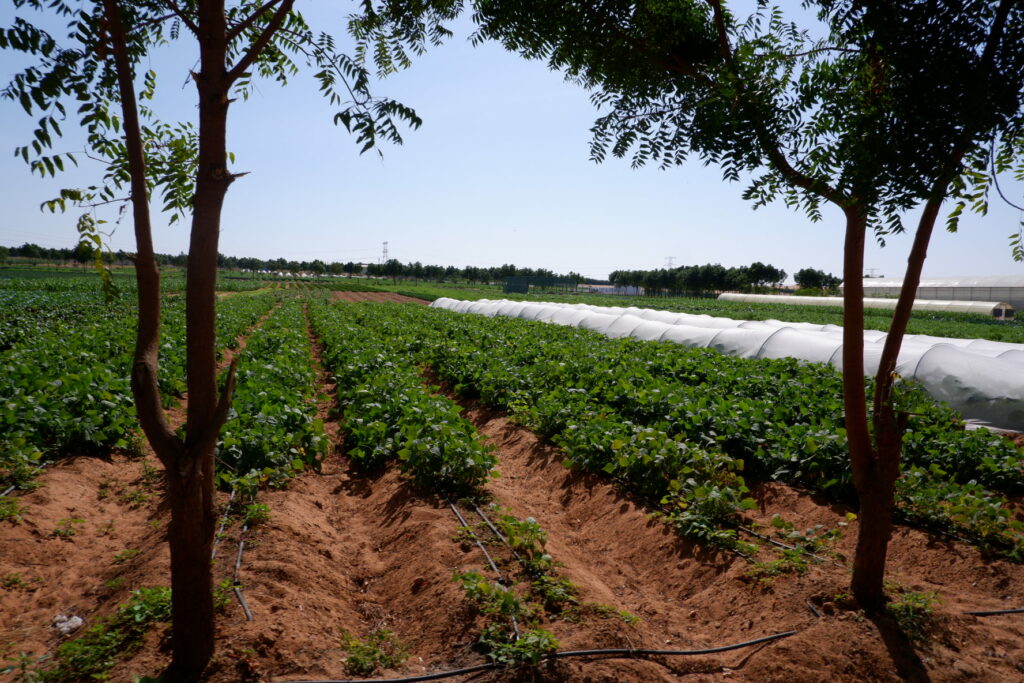 At 12 they took us on a half an hour tour on the tractors around the farm, they told us the story of the place, how they transformed the desert sand into soil where you can grow quinoa, lettuce, kale, carrots, beetroot, tomatoes, eggplants and a lot more. The irrigation system takes the water from 100 m below ground and takes it throughout the whole farm. The soil is a mixture of sand, compost and chicken poop (there are 15000 chicken on the farm, which produce 8000 eggs a day).
The tour ends with a visit to the greenhouse, where with an ingenious mechanical system, the air is cooled down and even in the hot UAE summers they are able to grow plants.
The buffet lunch was just amazing, with a huge variety of dishes, all made with the freshly grown vegetables from the farm. Before the drive back to Abu Dhabi we stayed a couple of hours reading in one of the greenhouses, slept a bit and head back home with a few veggies and plants.