Planning a vacation is one of the most exciting feelings ever! But let's get real… it's also downright overwhelming. 
From finding the best things to do in the destination, to scouring the web for the cheapest flights to being sure you're prepared with the best travel insurance, there's a lot to think about. And we haven't even mentioned packing! 
Lucky for you, we made countess mistakes along the way while planning trips all over the world. So don't worry, you don't have to screw up as much as we did because we are sharing our expert advice with you… Advice that we've picked up through nearly 50 countries and on all different types of trips. 
From our best budget hacks to our foolproof packing list to our trips for finding cheap flights, we're covering it all!
How to Plan a Trip
How We Afford to Travel
How to Find Cheap Flights
How to Travel on a Budget
How We Pick Our Travel Insurance
How to Stay Safe While Traveling
How to Travel Responsibly
With 195 countries in the world, becoming an expat is an enchanting idea. However, moving abroad is an enormous decision that comes with a laundry list of to-dos and what-ifs — How do I obtain a visa? Where will I work? What if I can't find a place to live? How will I make friends?
Becoming an expatriate comes with its challenges and with a lot of preparation, but at the end of the day, experiencing all the world has to offer can be a fulfilling life experience with opportunities to learn about new places and cultures. Living in another country can push you outside of your comfort zone and force you to appreciate life in the moment.
Whether you're off to Europe for a long weekend, or backpacking around the world for 18 months, there are a world of accommodation options out there for you. We have slept in hammocks on the beach, gone glamping in a converted van, rented out entire houses on AirBnB, housesat in swanky neighbourhoods and tolerated dorm beds in party hostels.
Using our guides below, we're sure that you can find the best sort of fit, and mattress, for you whilst you're on the road.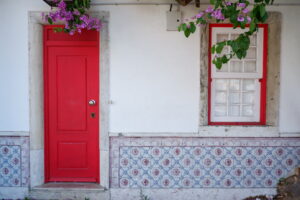 We're sort of a little bit obsessed with Airbnb. No, honestly, it's kind of amazing.
For often less than the cost of a double in a fancy hostel (and certainly less than a hostel room), you can often cool and quirky apartments in local-only areas, meaning that you get your own space – and the opportunity to get away from sometimes crazy tourist districts!
Never given it a go? Then you need to check out our beginner's guide to finding the perfect Airbnb with all sorts of useful tips to make your trip that little bit more fabulous.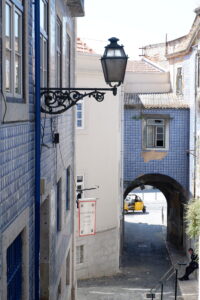 Whether you're new to backpacking, or an old hat, chances are you're going to spend a least a few nights in a hostel bed. 
Between the pair of us we've spent months and months moving from dorm room to dorm room, and we can't lie – they're not all pretty! In our experience, if you've only got a couple of horror stories to tell after a backpacking adventure, you've done OK.